Lactose 200 Mesh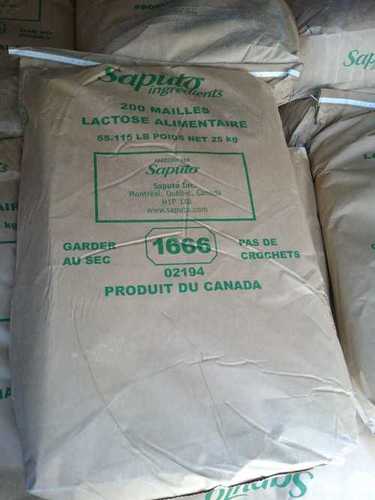 Lactose 200 Mesh
Product Description
Lactose 200 Mesh
Lactose 100/200 mesh is a carbohydrate found naturally in milk which is concentrated, and purified in several different stages before being dried on a fluid bed.
It is produced by crystallizing lactose from sweet whey and then drying it. Lactose is a product manufactured from fresh sweet whey by crystallization, separation, washing, concentration, drying and milling to a crystalline free flowing powder.
Lactose can be used in infant formula, bread and other baked goods, including cereals, pancakes, cookies, candy, dehydrated potatoes, soups, non-dairy coffee creamers, salad dressings, protein supplements, meal-replacement supplements and processed meats.
Packing : 25kg Paper bags
Brands : USA / Canada / Turkey / France